Texcel | 42,000 SF Warehouse Expansion | Houston, TX
1.21.19 - Insulated wall sheeting is half-way complete. Crewmen will begin sheeting the roof within the next few days. The lime stabilization process is complete and all of the paving subgrade is blue topped and cut to final grade. A pour is scheduled Friday that will include pouring 80% of the paving,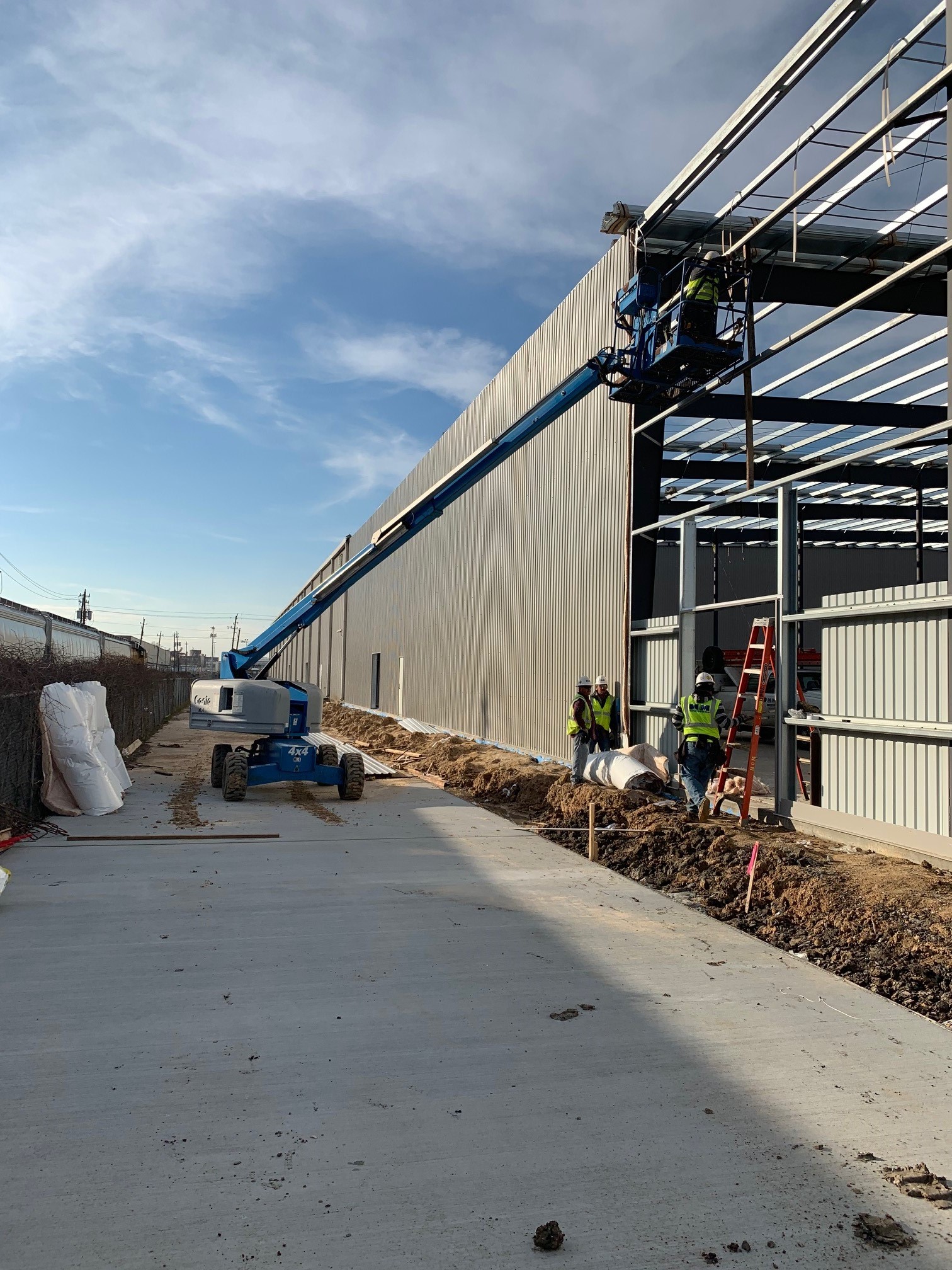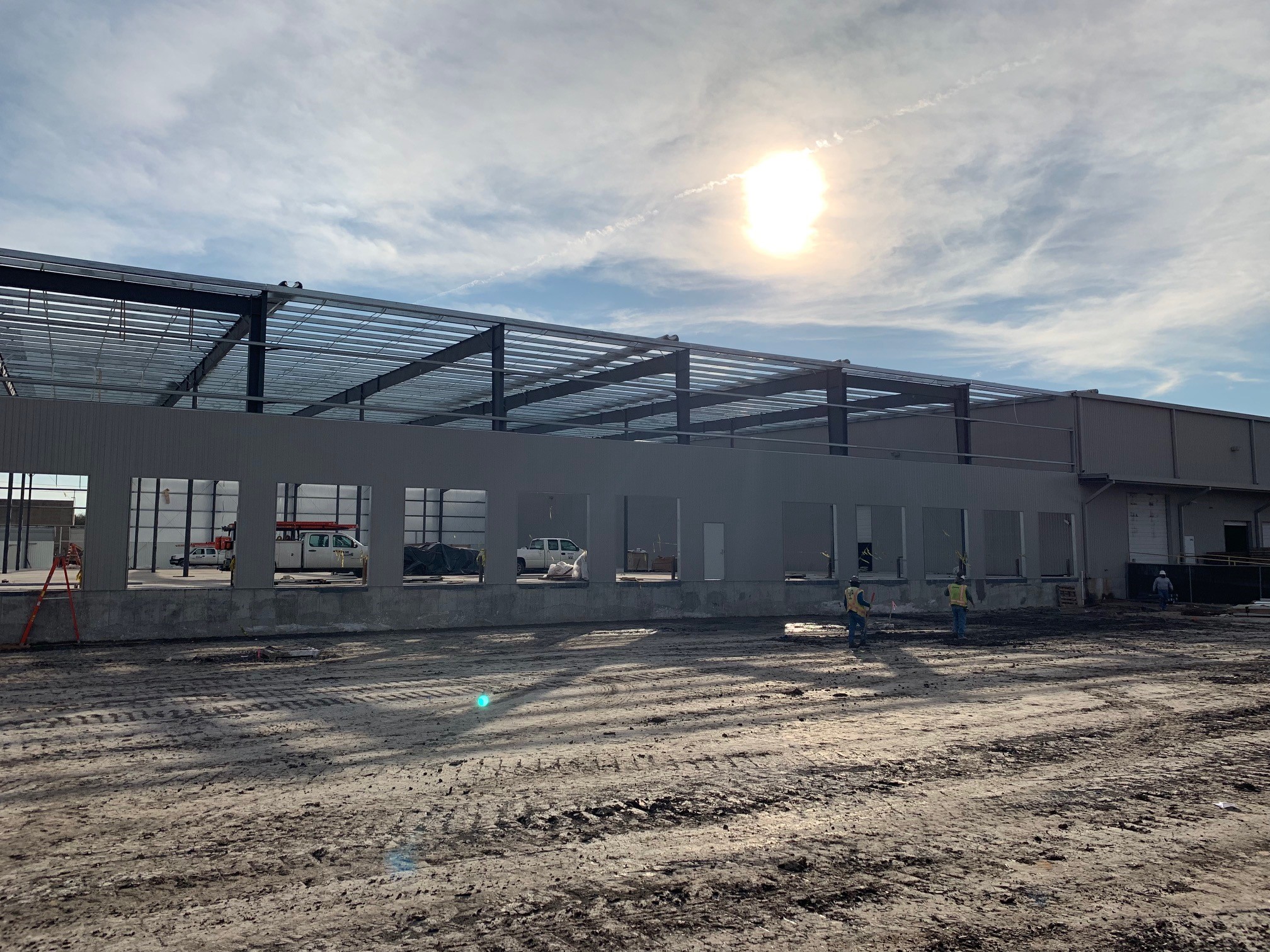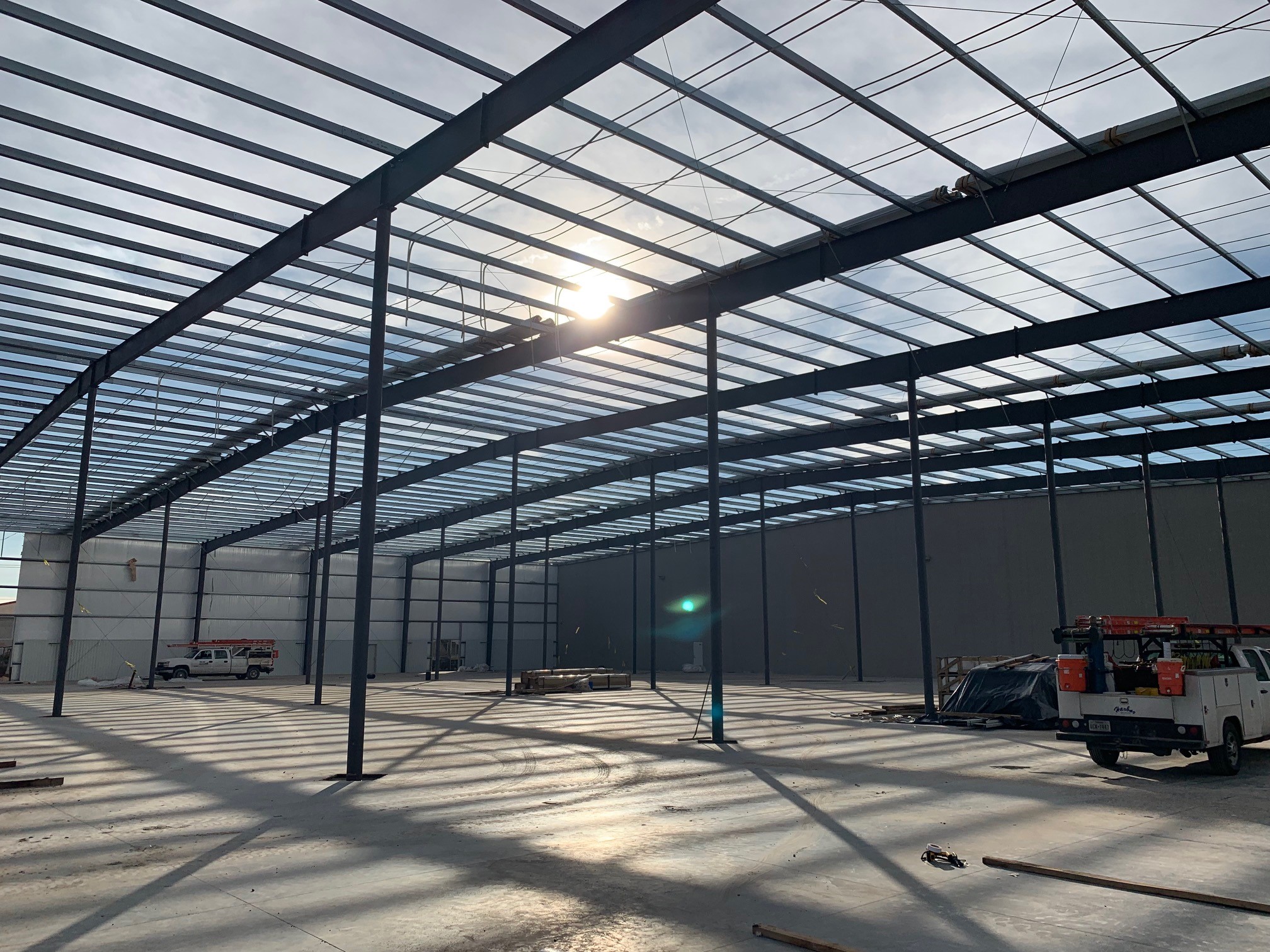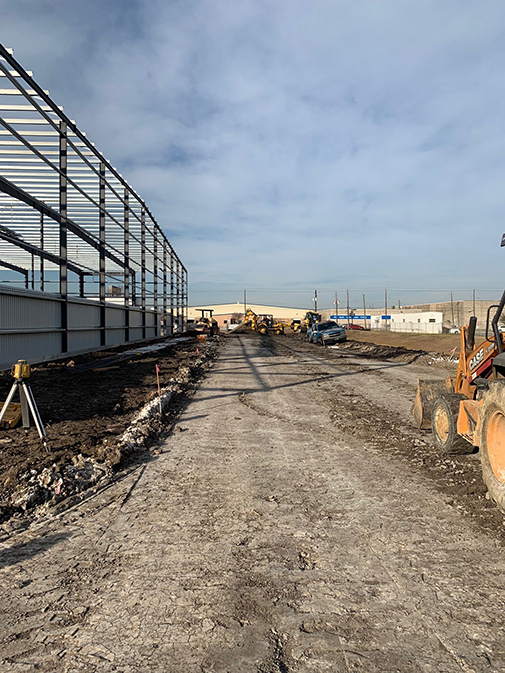 1.07.19 - This last week we have encountered more rain. We were finally able to get the crane onsite Friday. Our erection crews spent Friday and Saturday hanging steel. We were able to get the side walls and end-wall stood up as well as partially hung four pre-assembled main frames. Crewmen will continue to hang steel this week.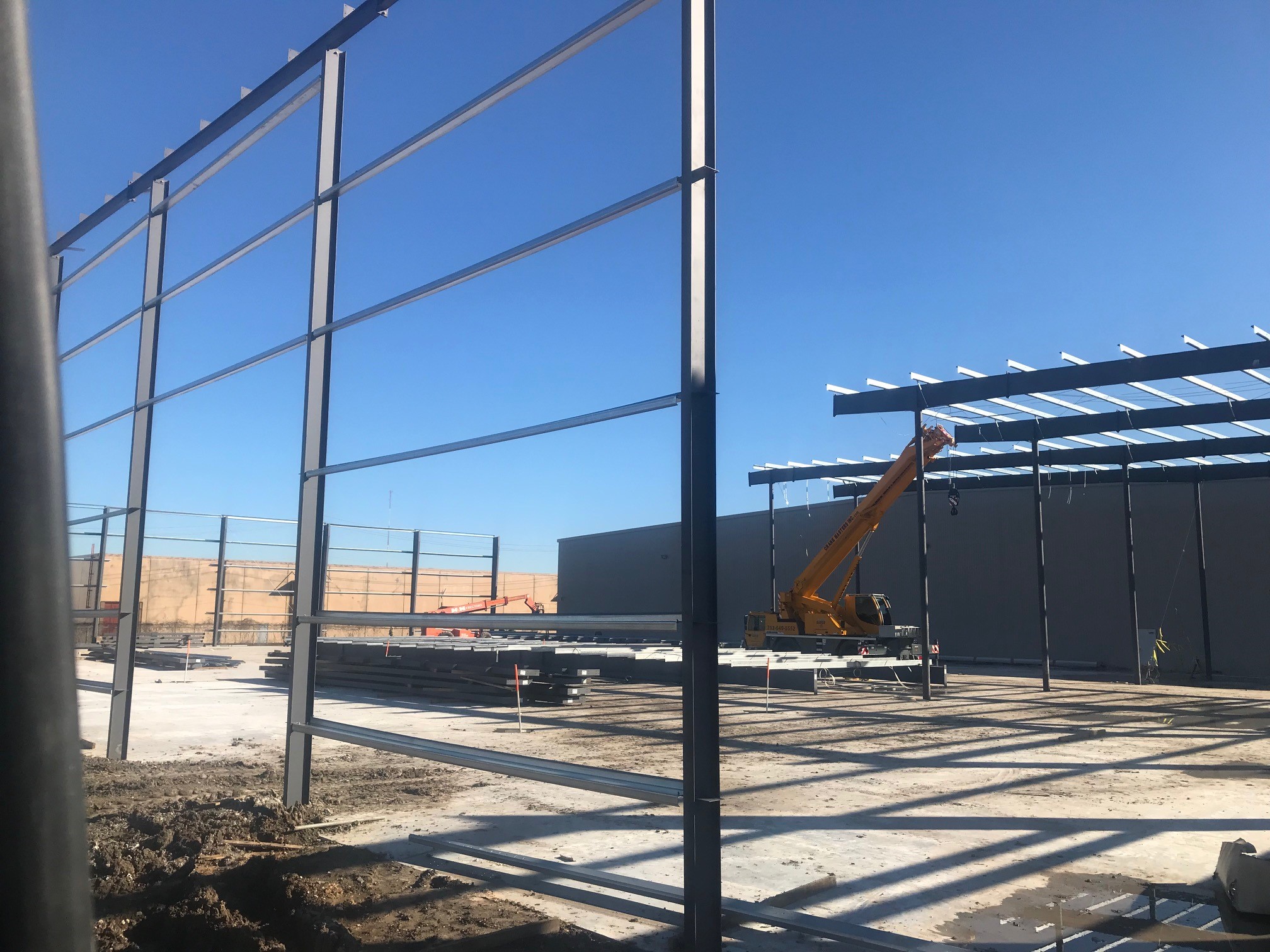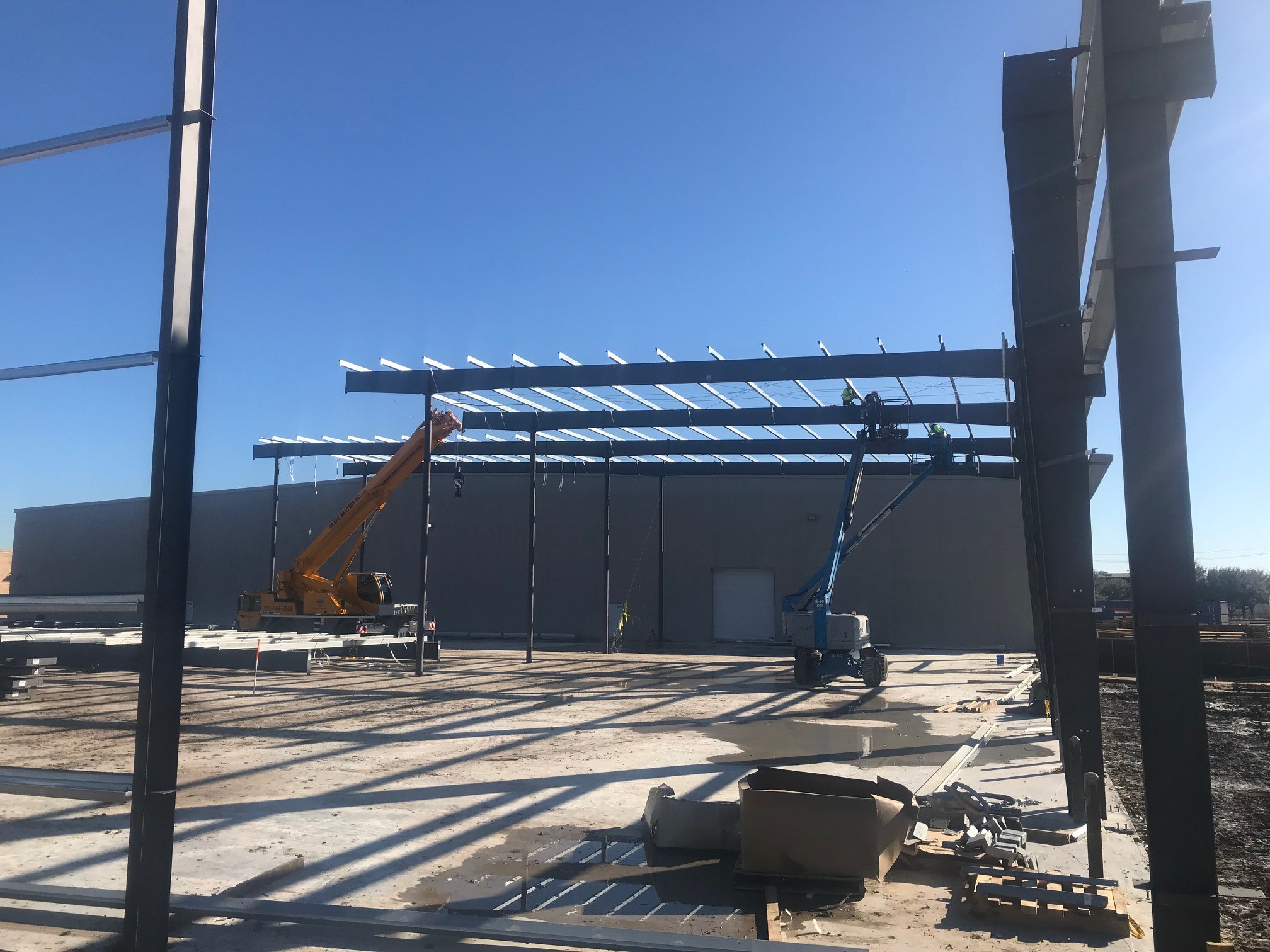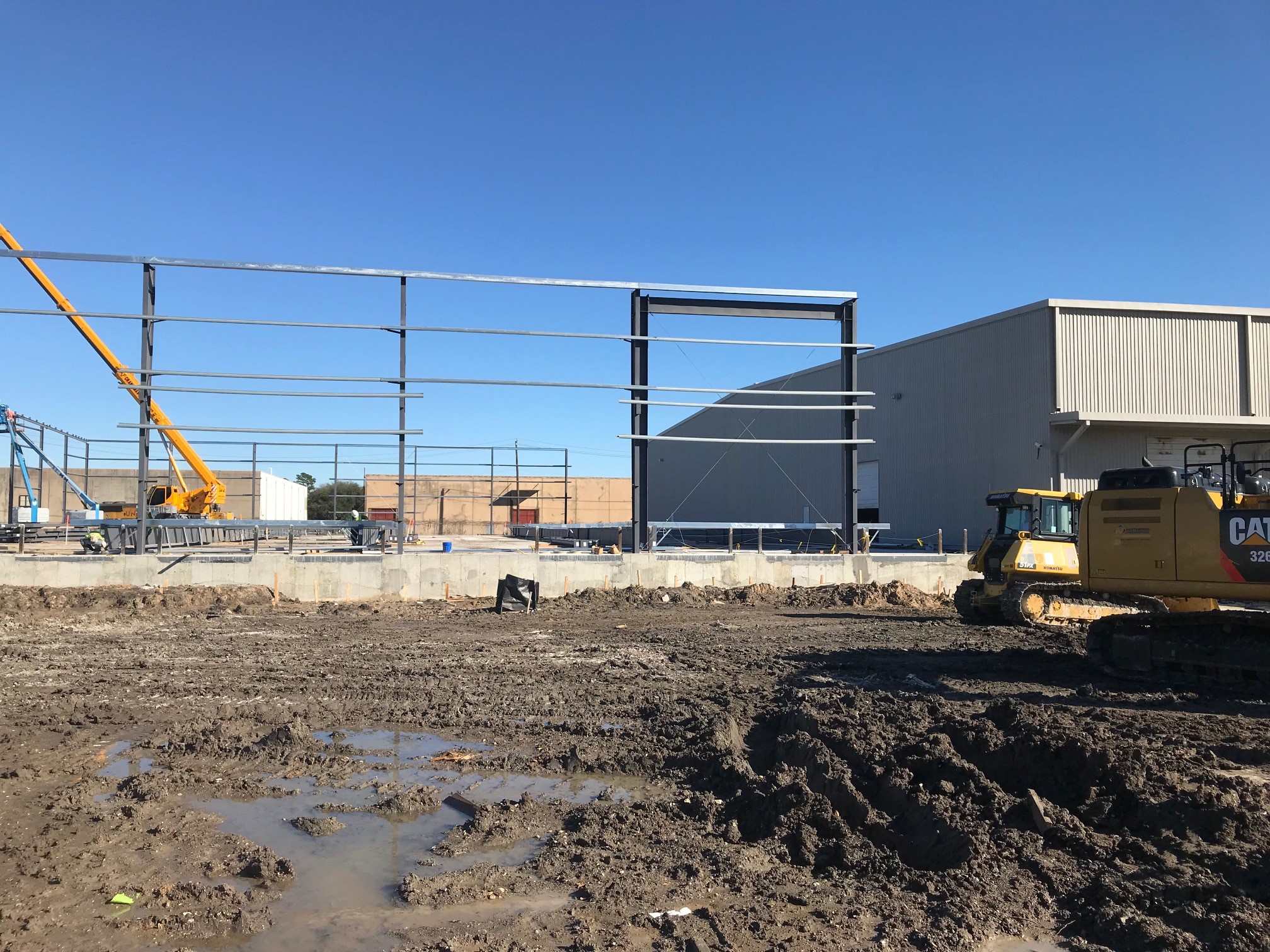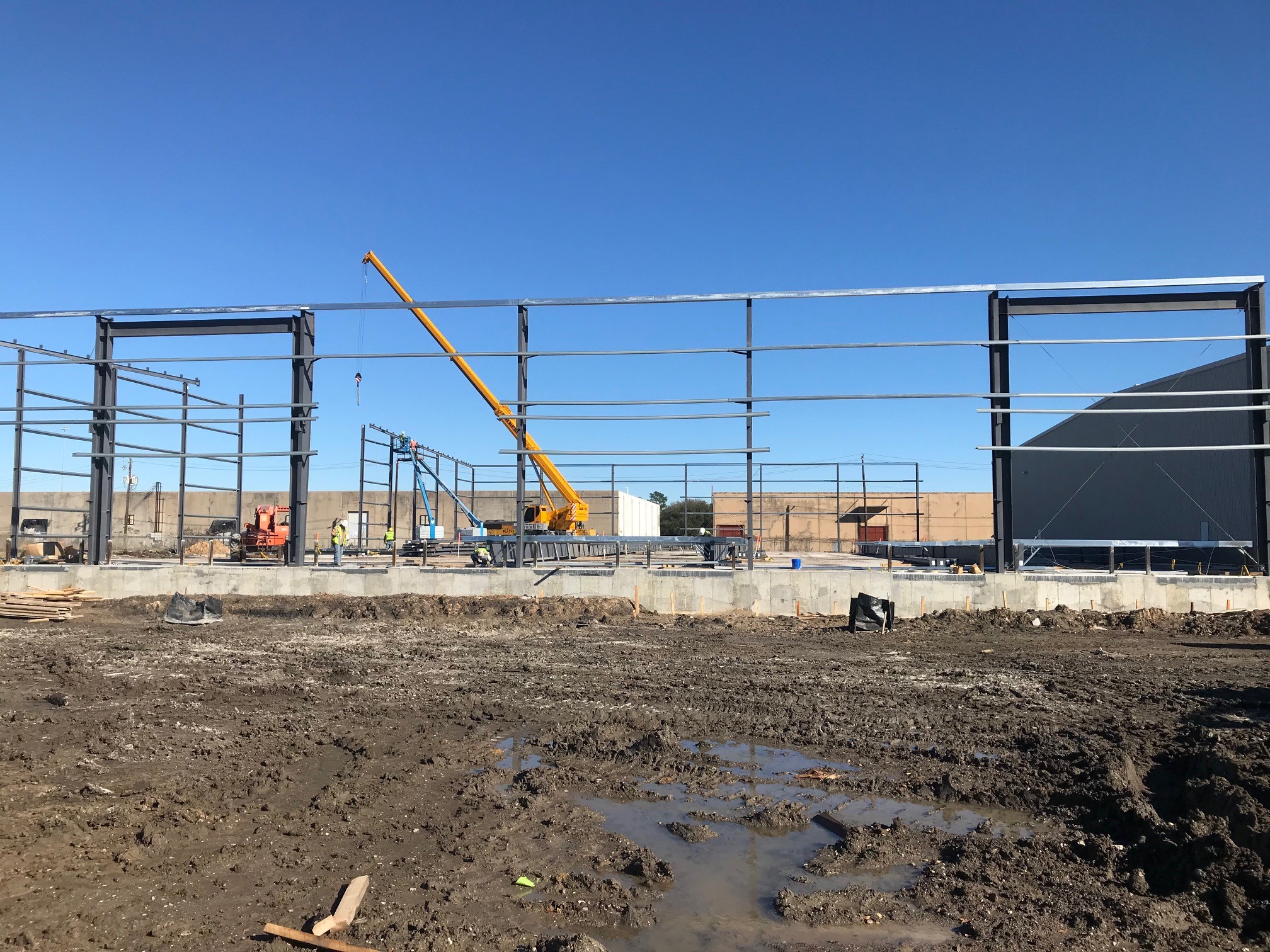 12.22.18 - The slab is complete,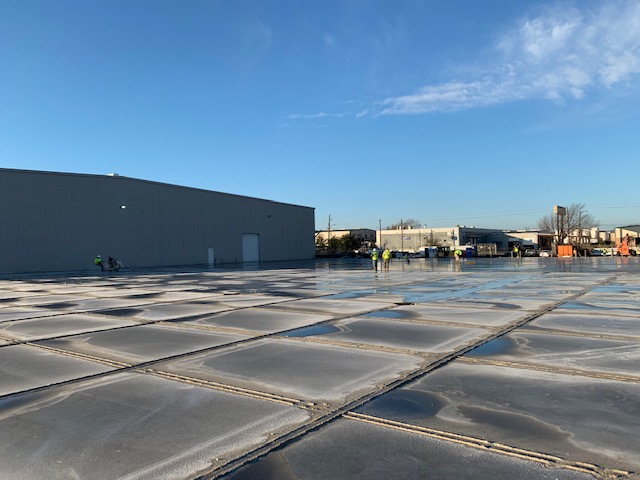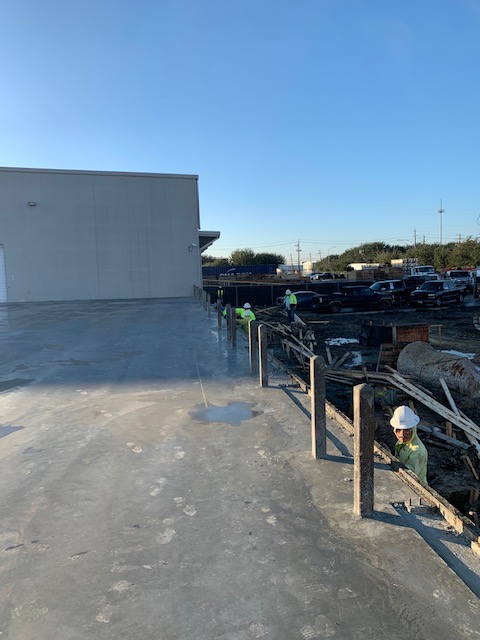 12.19.18 - The pour is underway. Crewmen work the drive with the dozer to keep a dry and navigatable path for the concrete trucks,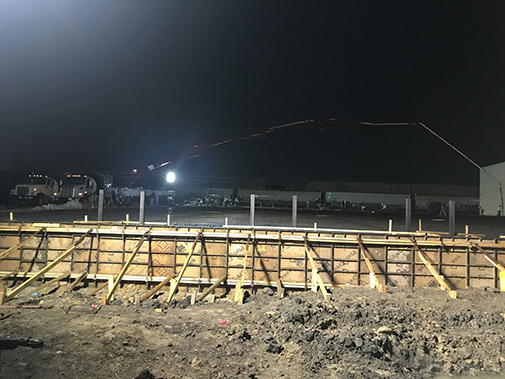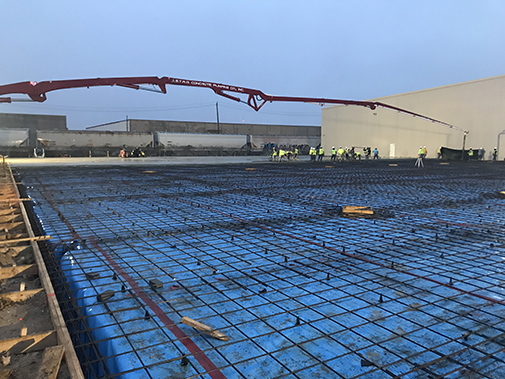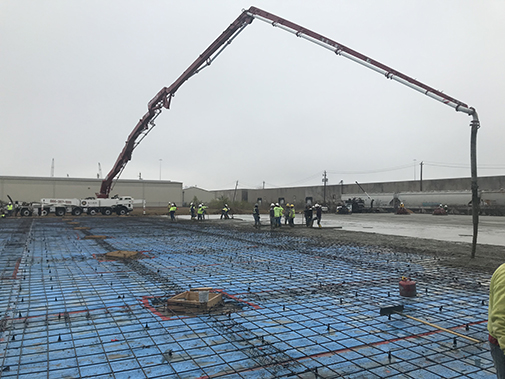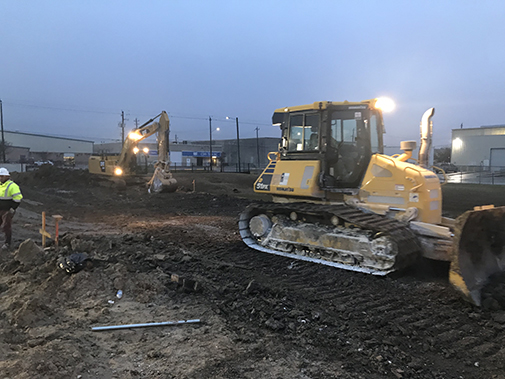 12.18.18 - Crewmen are tying steel and wrapping everything up for tonight's pour,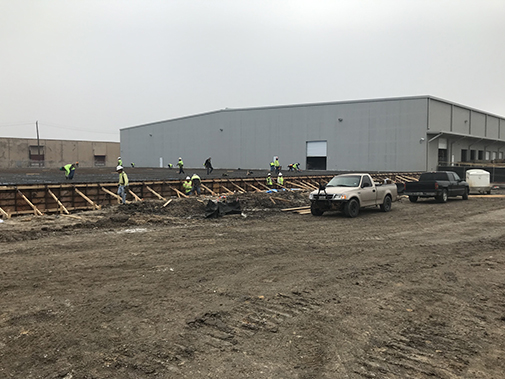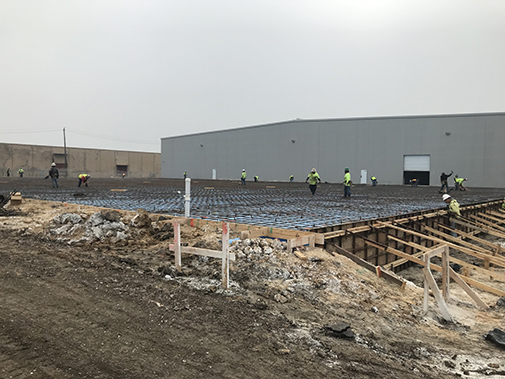 12.14.18 - The foundation pad is complete, with piers poured and interior anchor bolts poured. The underground plumbing is installed. Crews will begin tying the structural steel tomorrow. The slab pour is scheduled for 2 am next Tuesday. The storm sewer is complete. The paving subgrade is 80% cut to grade. The building delivery is scheduled by next Friday and crewmen will plan to hang steel starting December 26.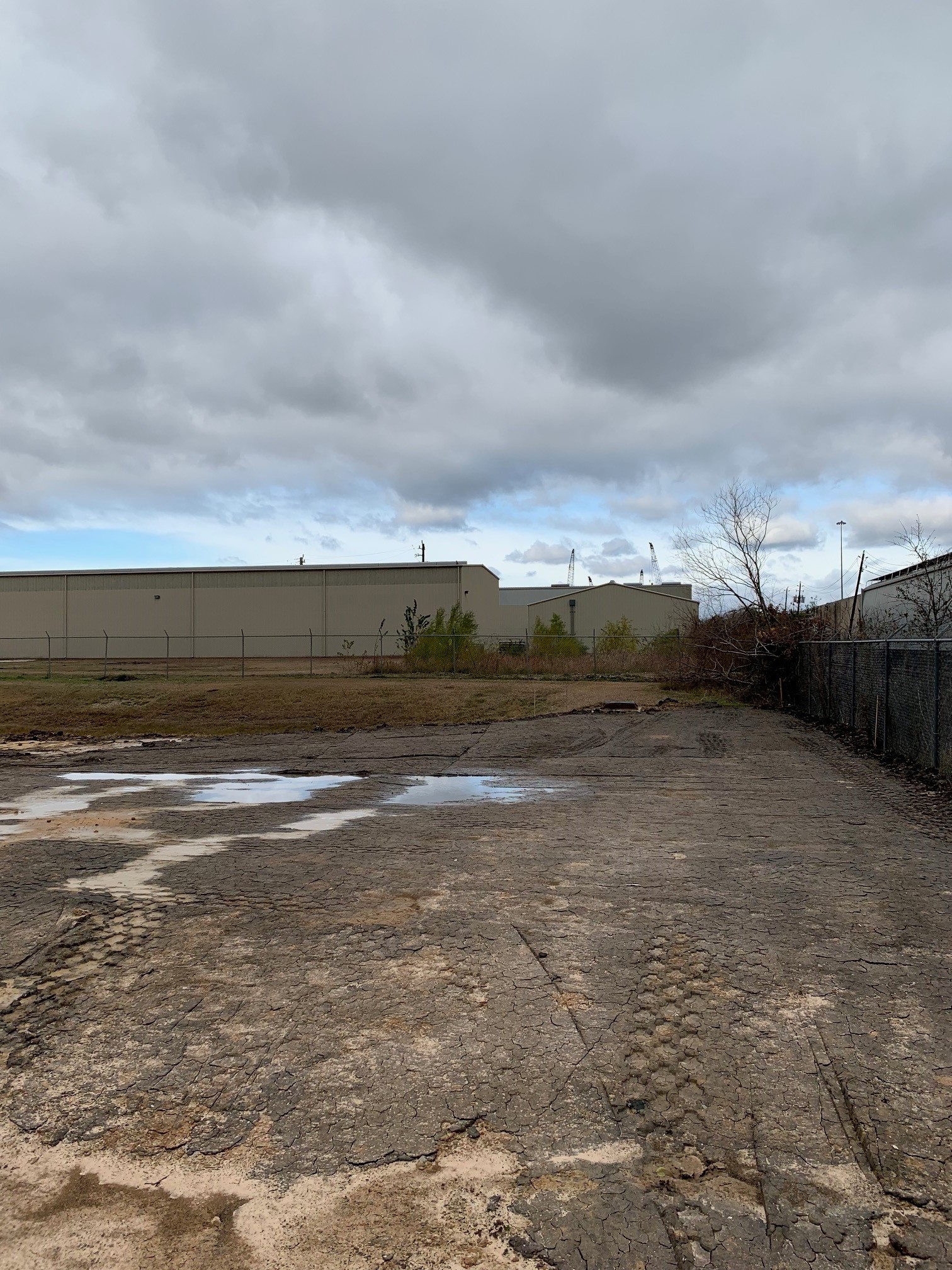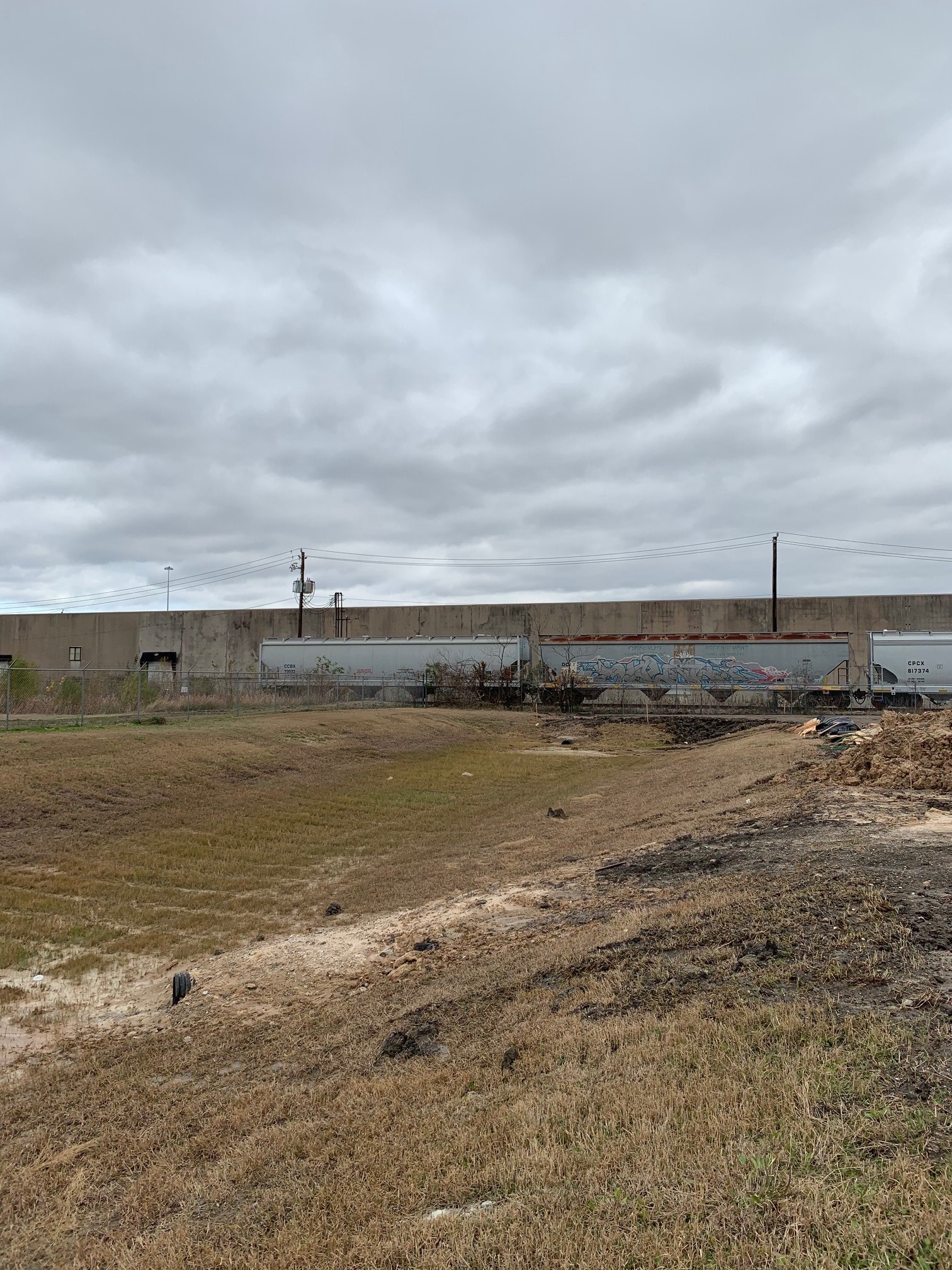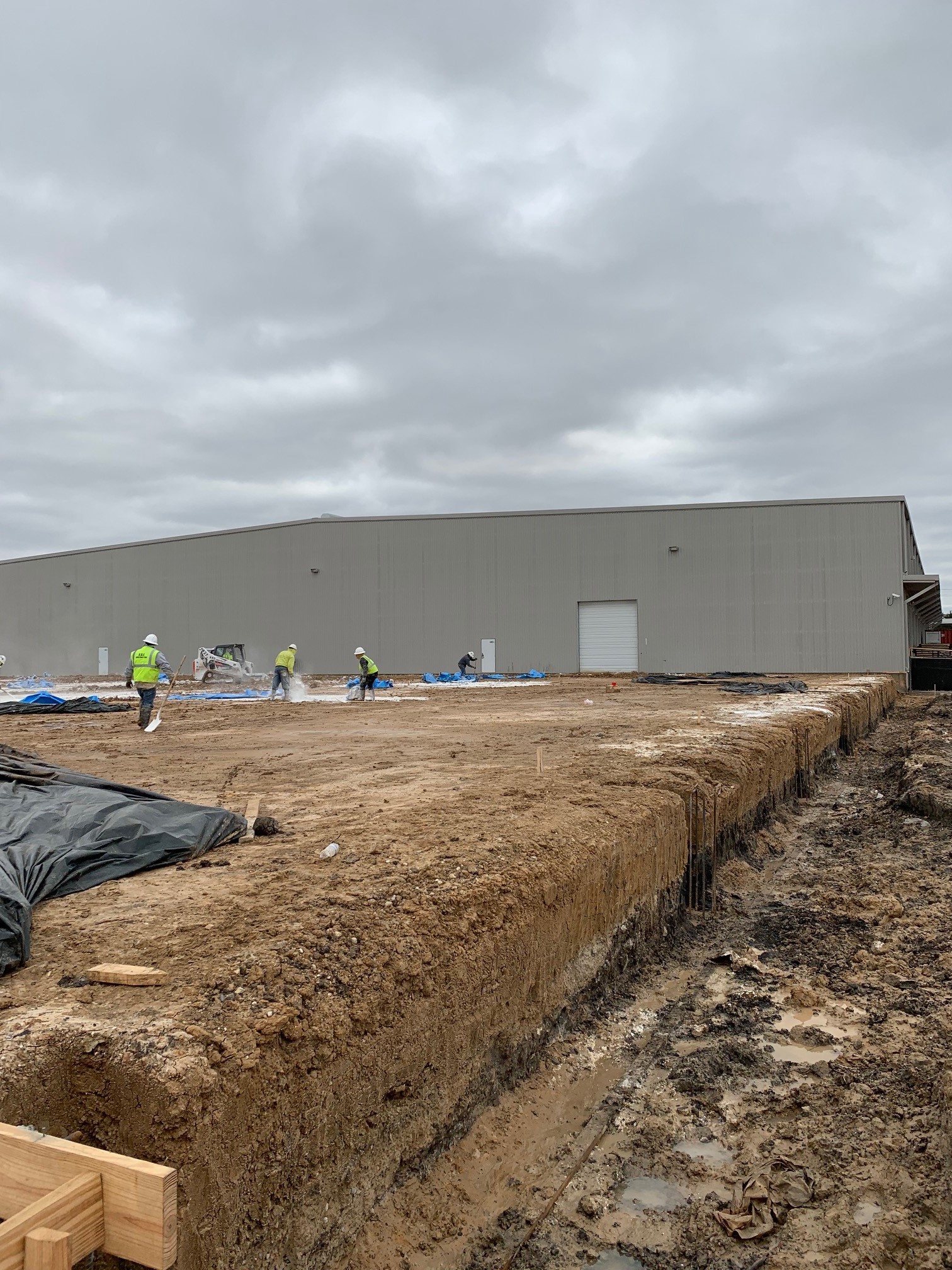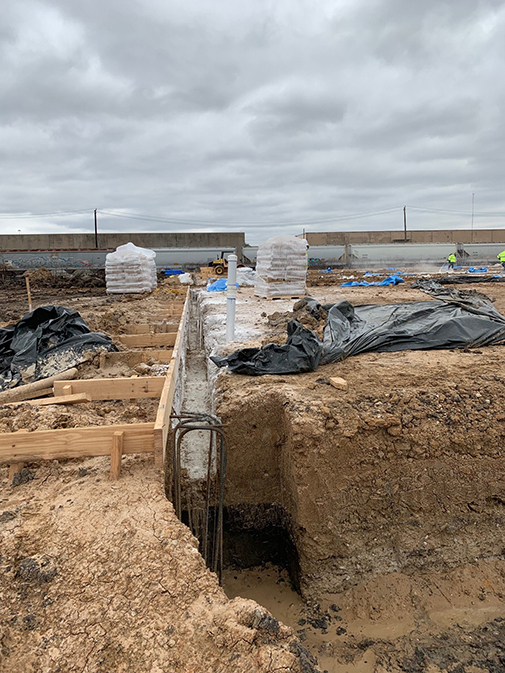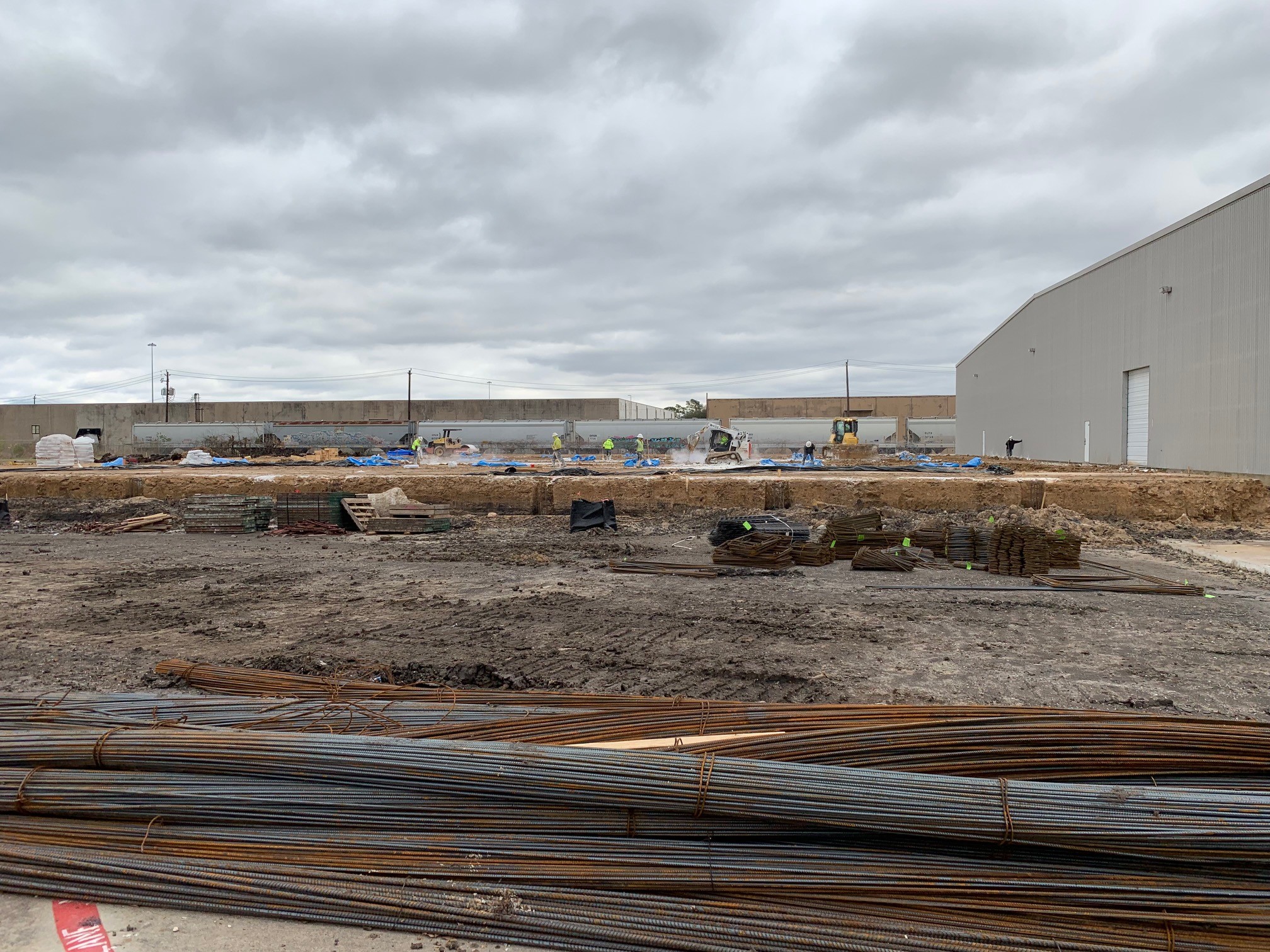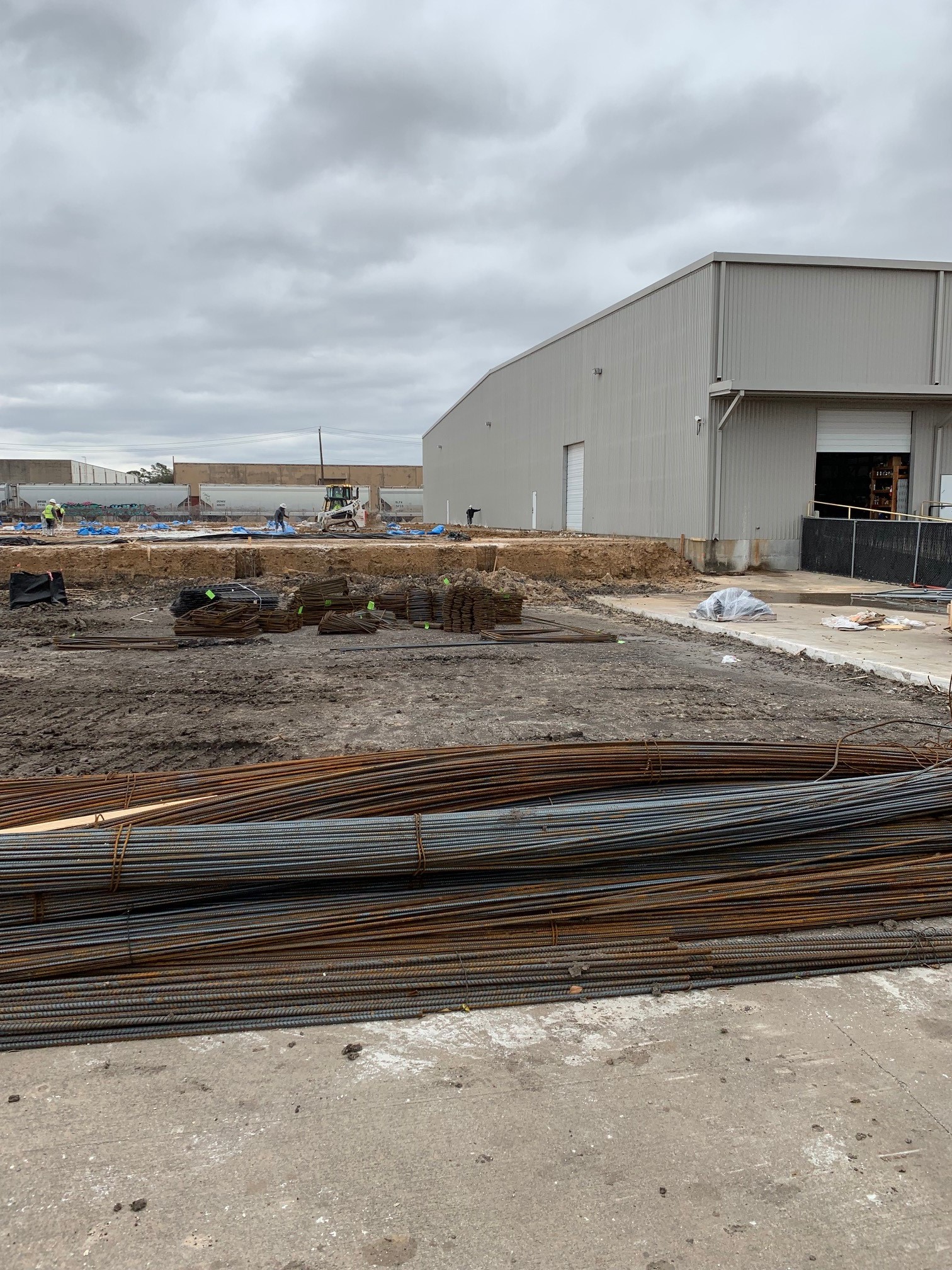 12.04.18 - Pouring piers,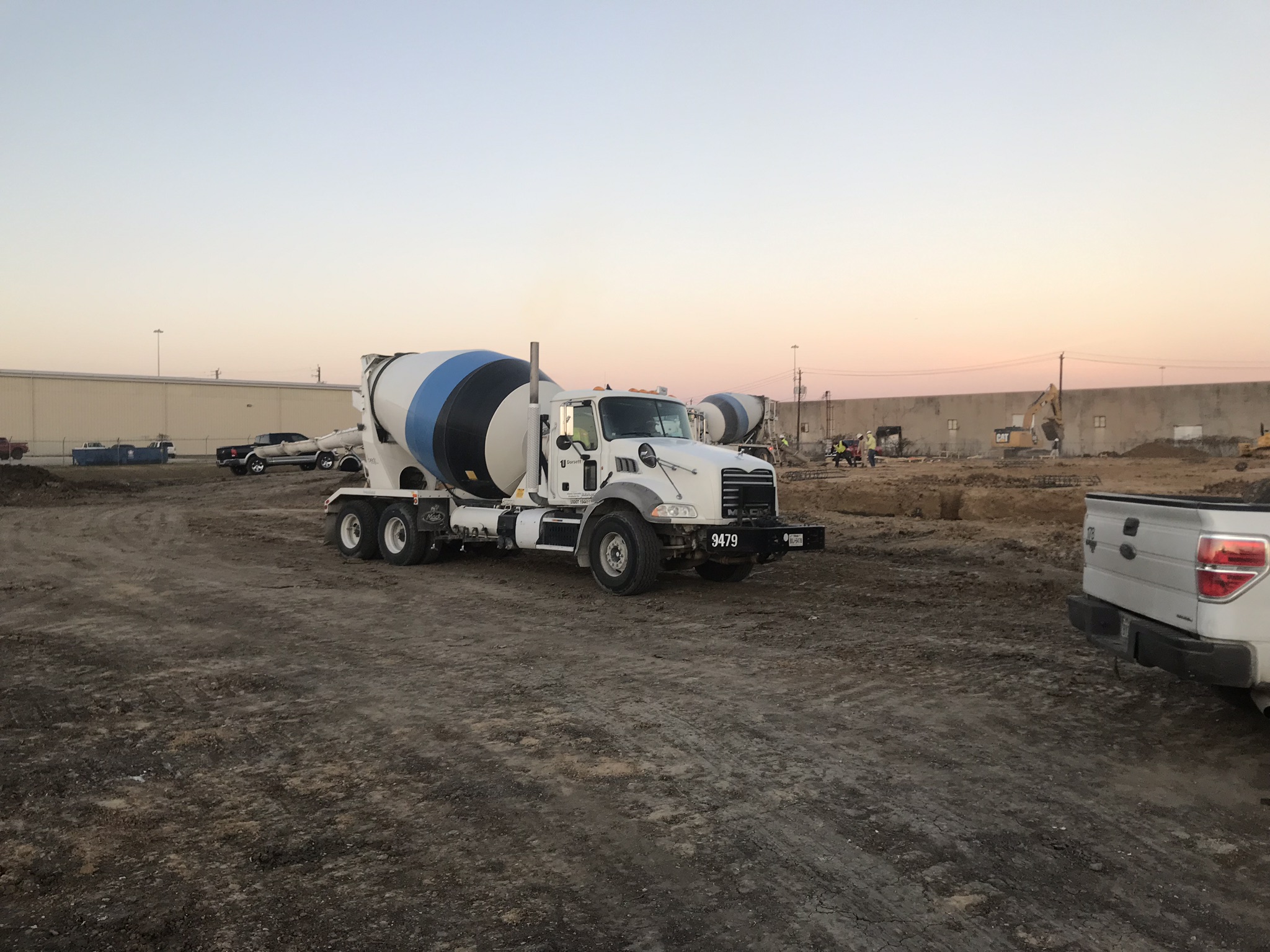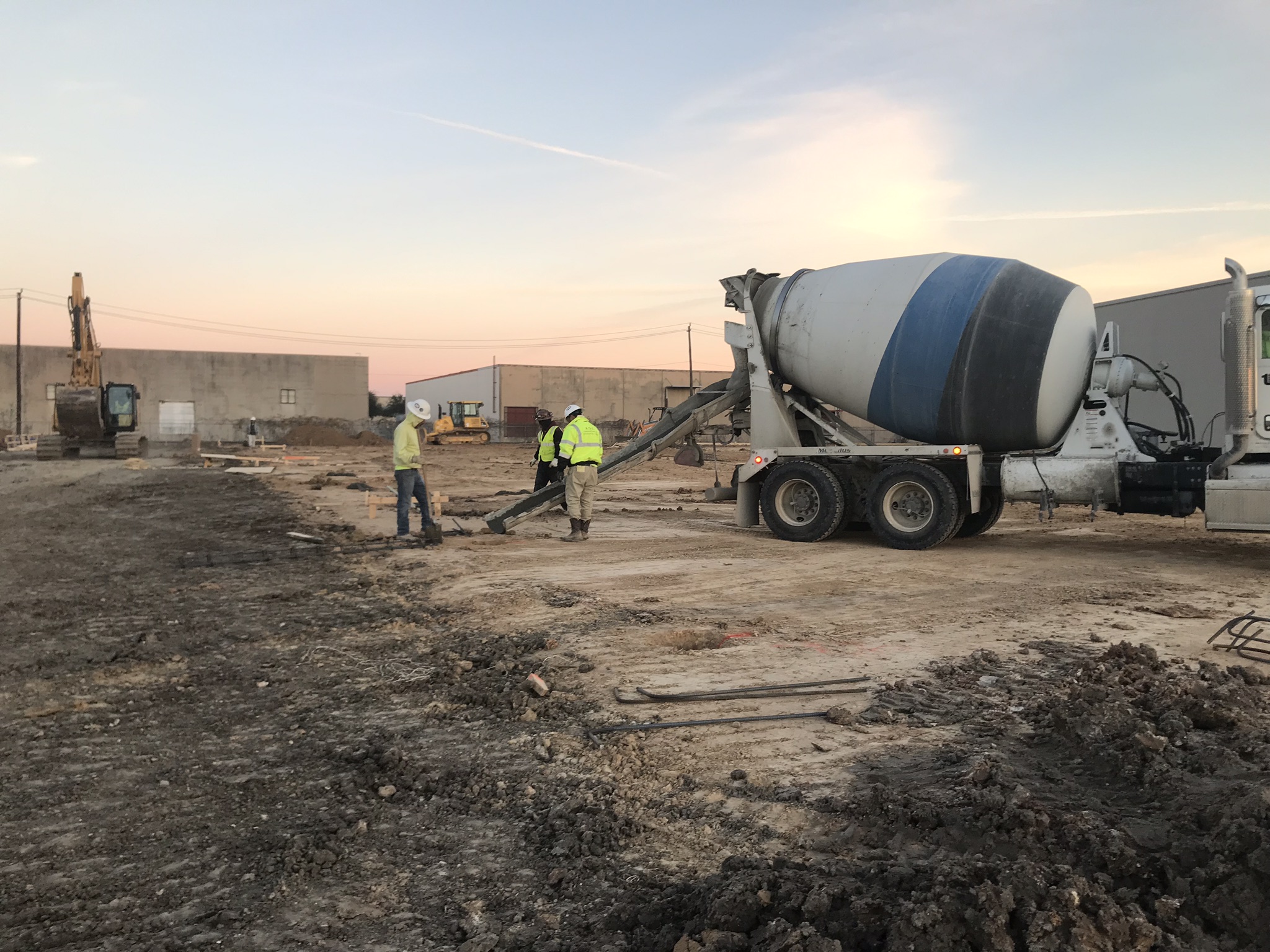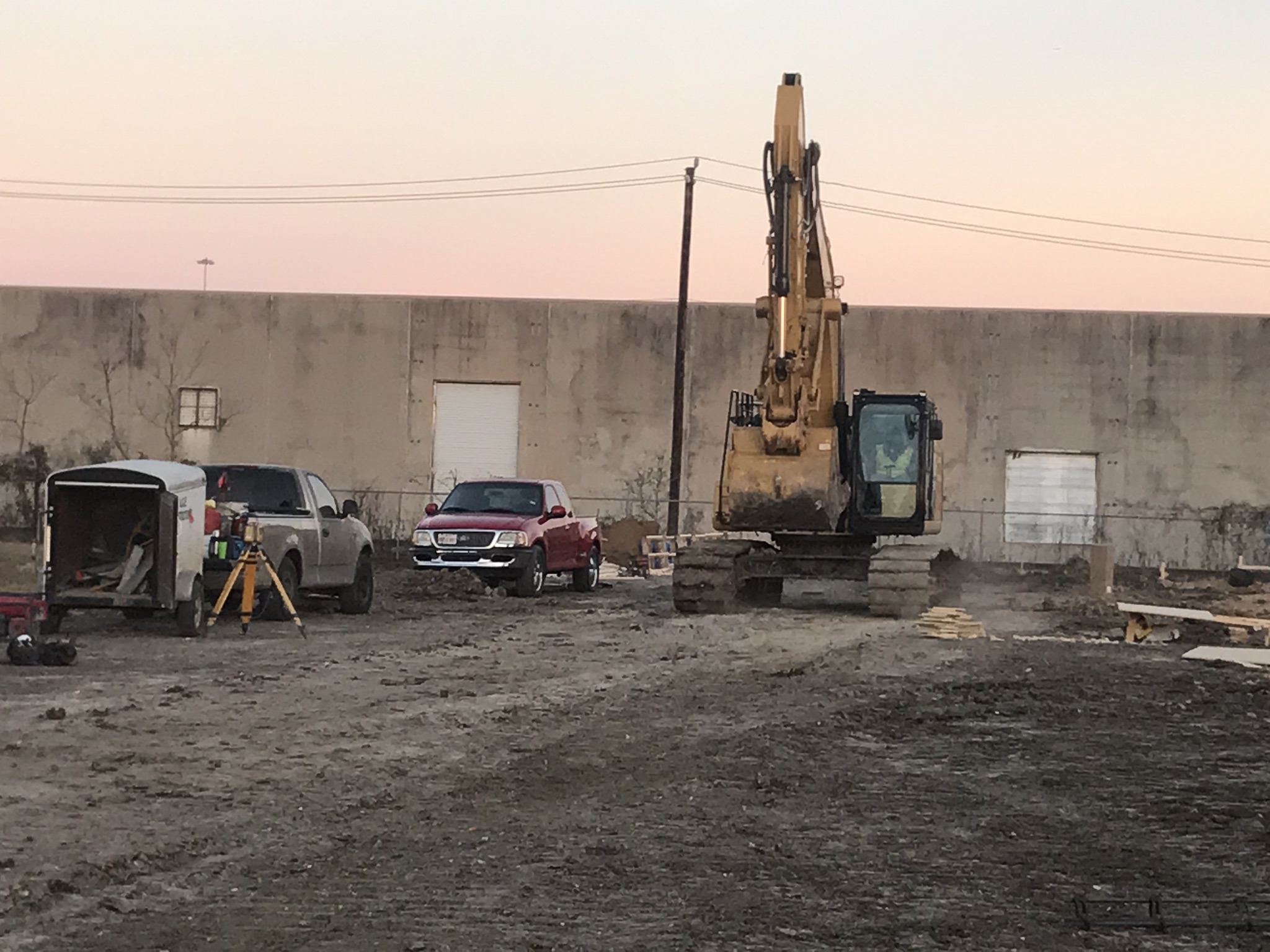 11.05.18 - Crews are awaiting a wall cover inspection for the office renovation, then they will be ready to paint and install floors. Crews are building the pad for the warehouse expansion,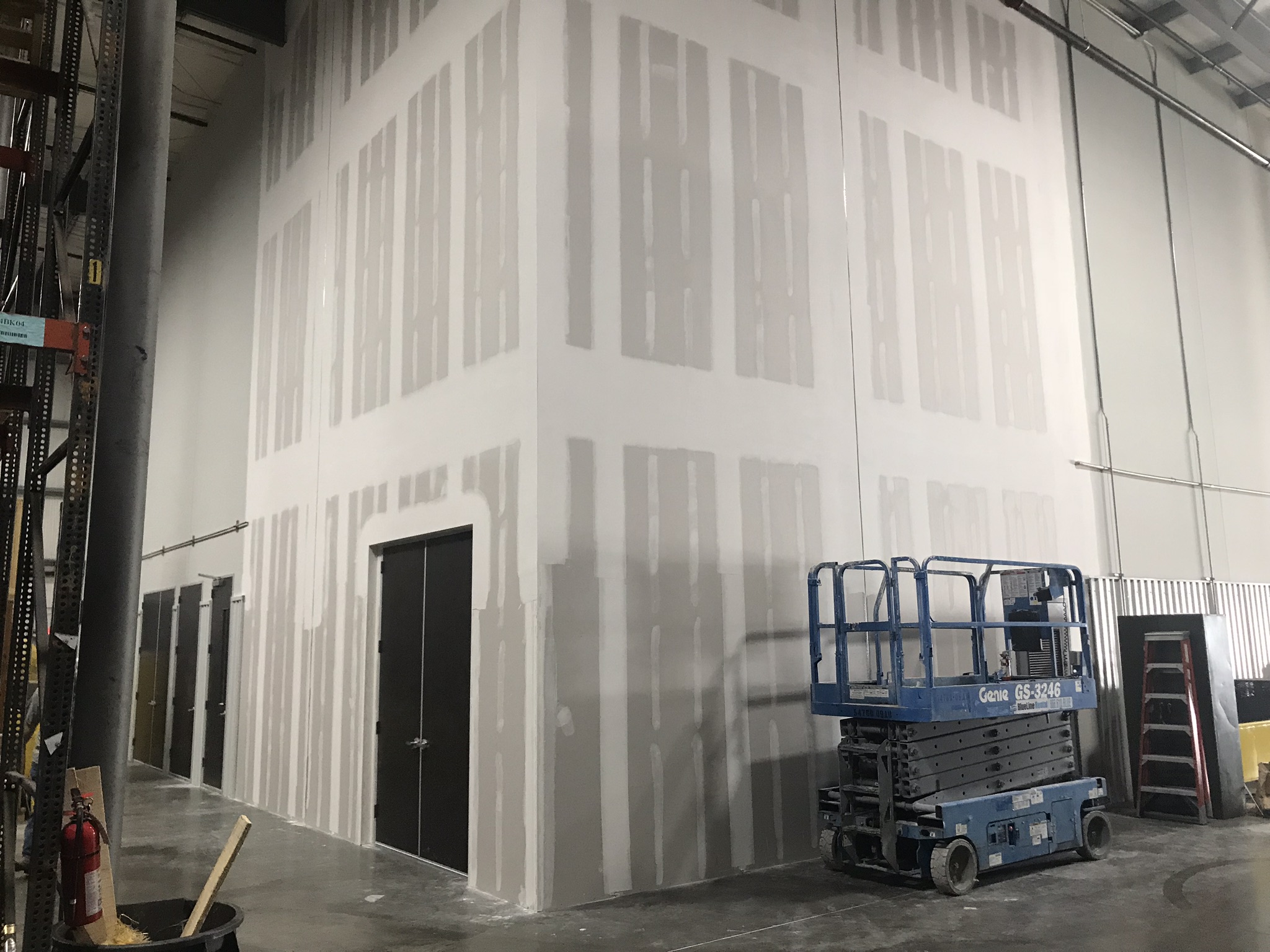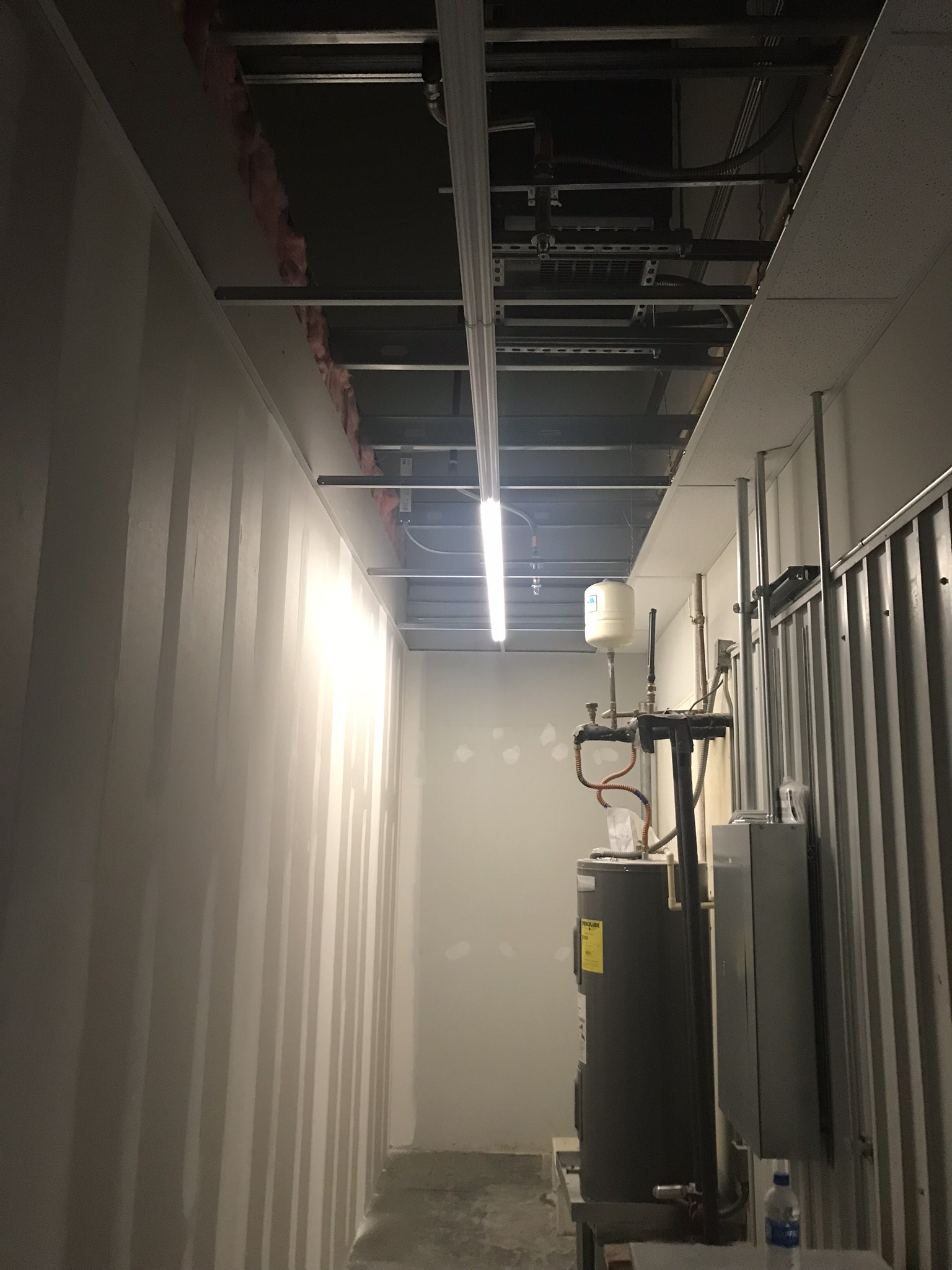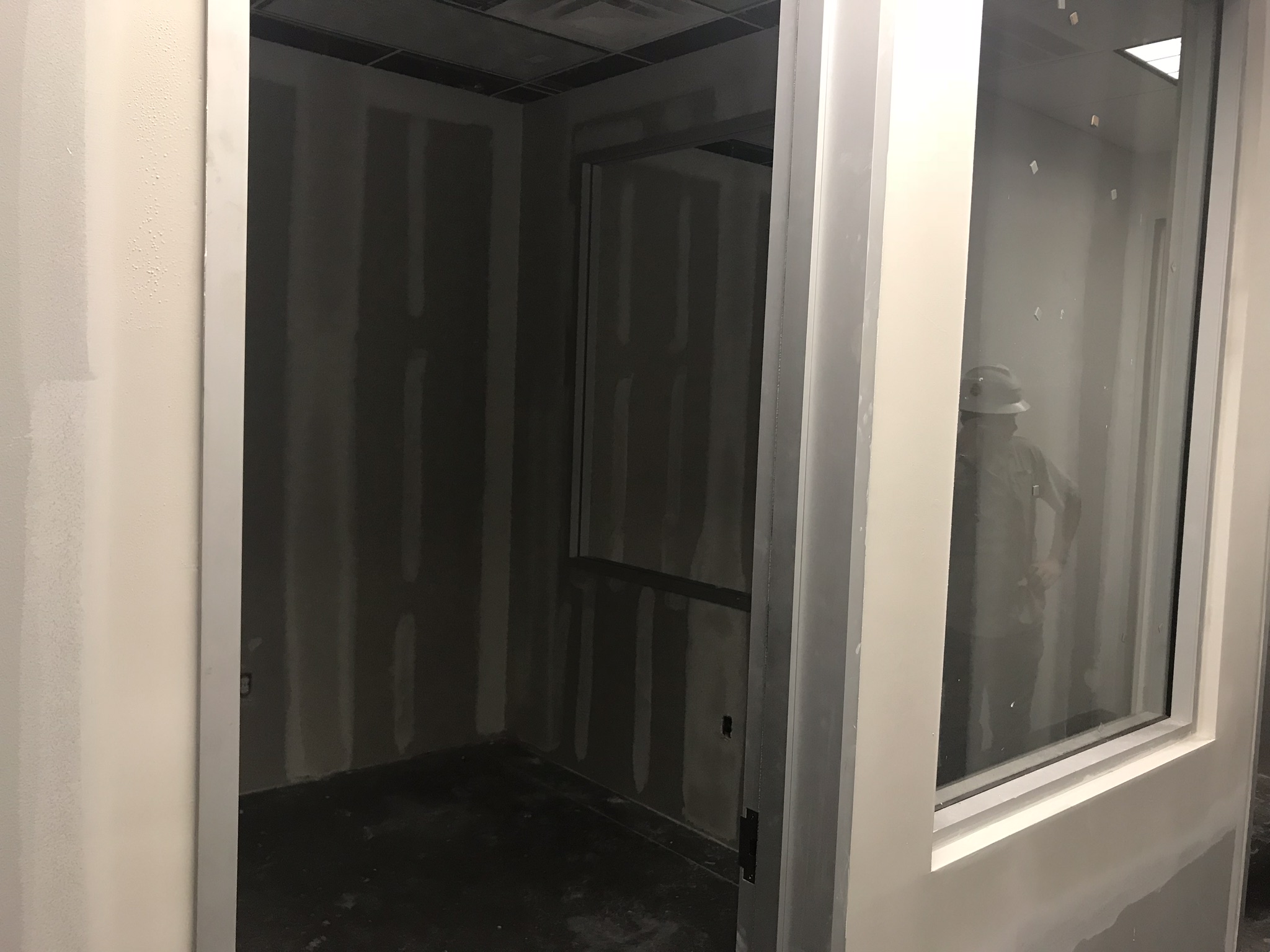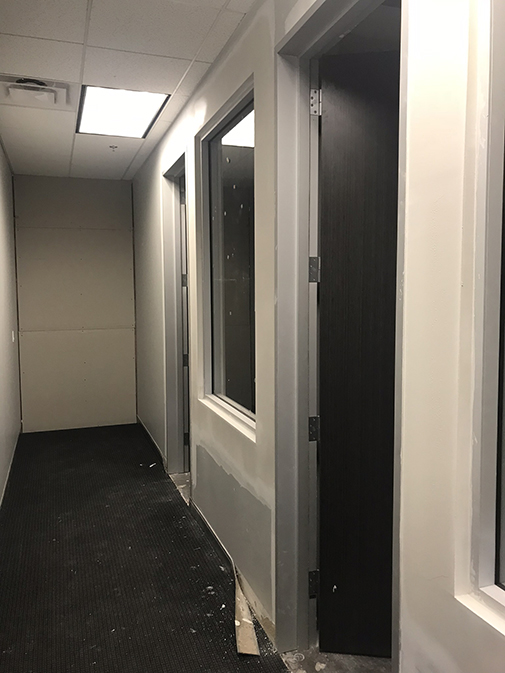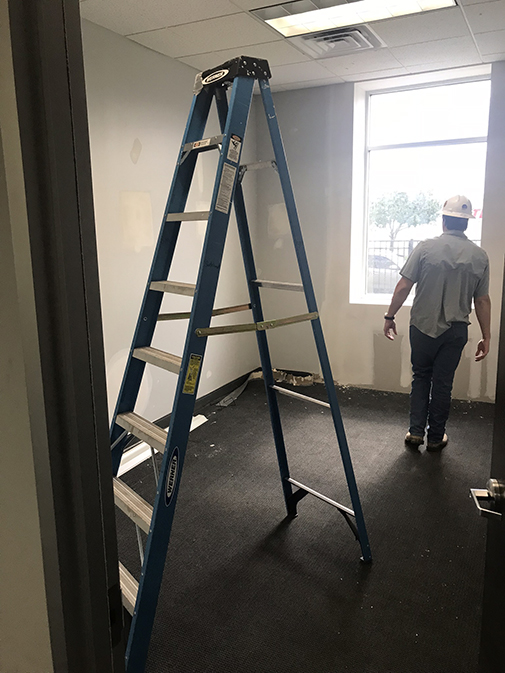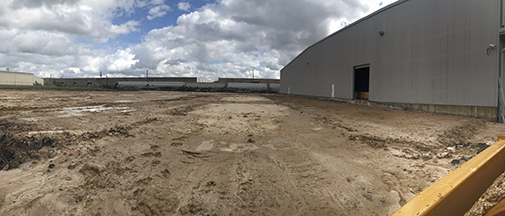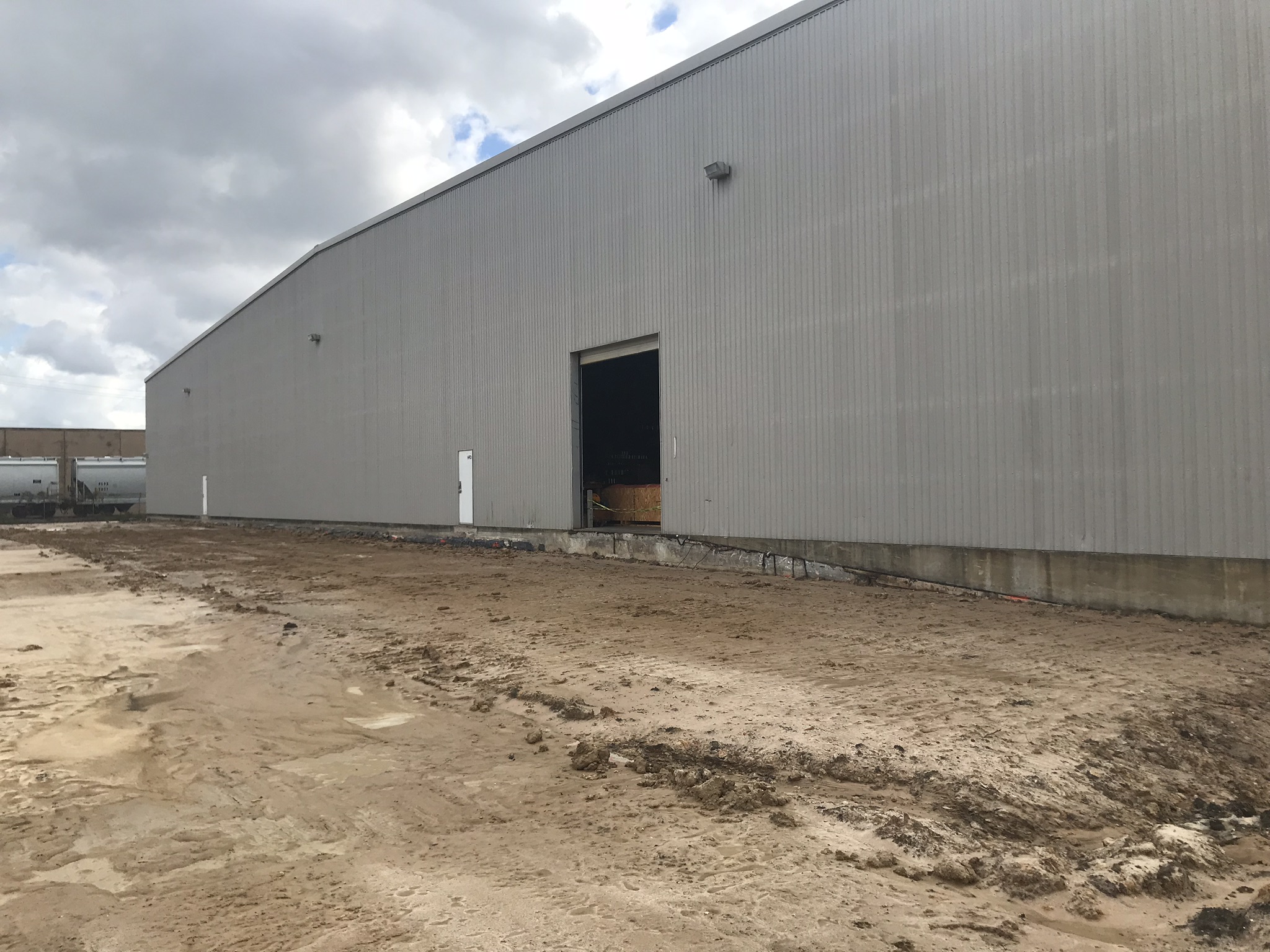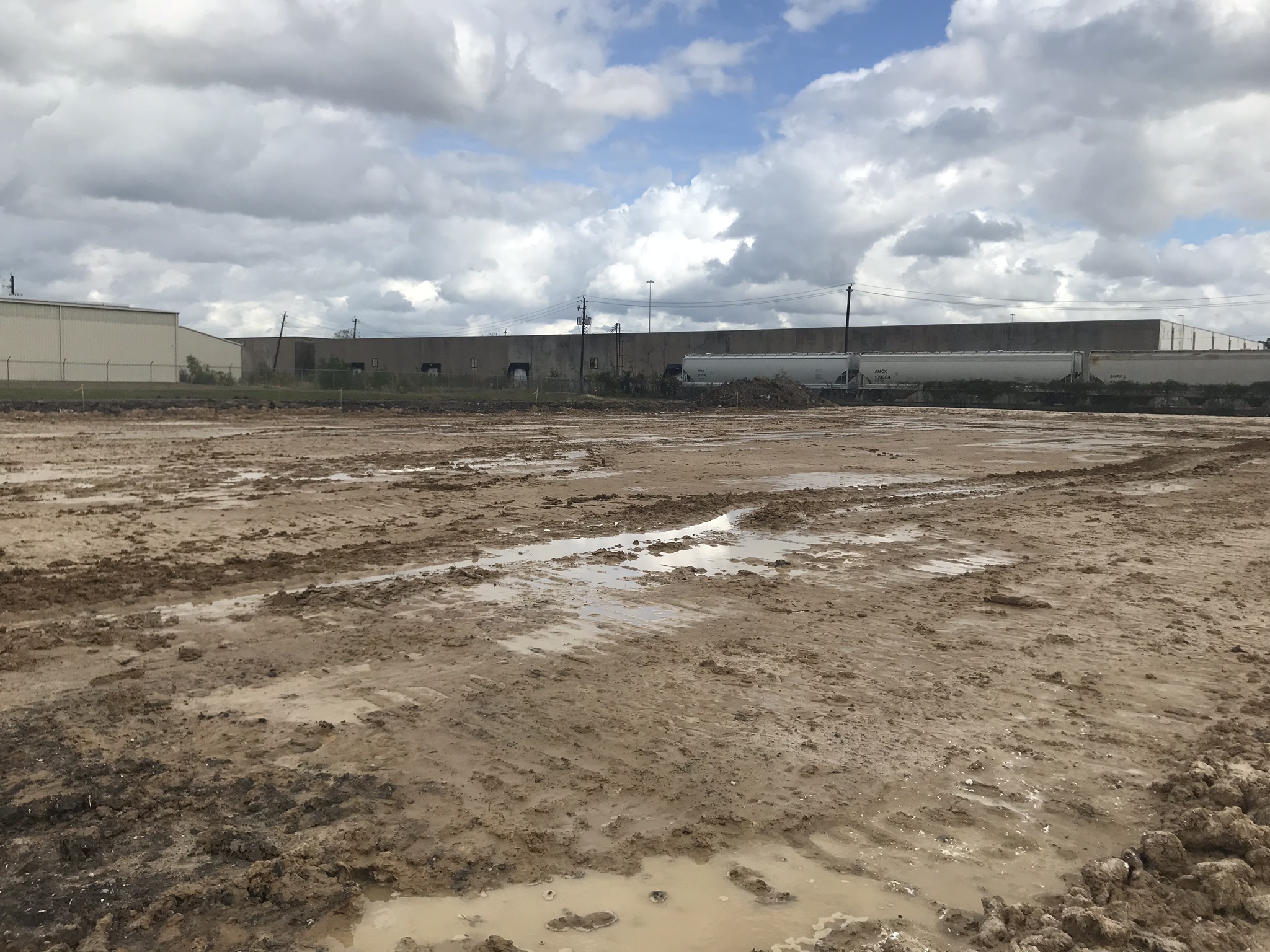 9.12.18 - Crewmen are stripping and excavating the site for Texcel's 42,000 SF warehouse expansion. The expansion is to Texcel's original 78,000 SF facility we constructed in 2007. Austin Leitko is the Superintendent with Trevor Robinson as the PM for this project,